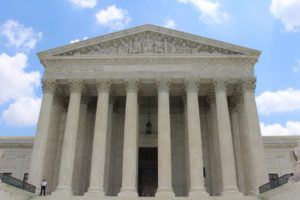 A Houston attorney experienced in representing clients in civil matters, Anastacio (Trae) Mindiola holds a BBA from the University of Houston and a JD from South Texas College of Law. While studying for his law degree, Anastacio Mindiola served as a clerk in the Harris County District Attorney's Office and interned under Justice Eva Guzman, who at the time sat on Texas' 14th Court of Appeals.
A fellow graduate of both the University of Houston (UH) and South Texas College of Law (STCL), Justice Eva Guzman currently maintains a seat on the Supreme Court of Texas. Initially appointed to the bench in 2009, she became the first Latina in the history of the state to earn election to statewide office when the people of Texas voted her to a full term the following year. Justice Guzman won election to another six-year term in 2016.
Before joining the state's highest court, Justice Guzman spent nearly a decade as a judge on the 14th Court of Appeals. Her judicial background also includes hearing thousands of cases over her tenure on the 309th District Court in Harris County. A successful attorney prior to taking the bench, Justice Guzman holds an LLM from Duke University School of Law in addition to her degrees from UH and STCL.